Keystone Youth 7v7 Football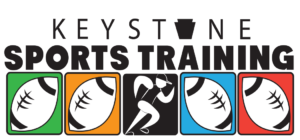 The Keystone Elite youth 7v7 football league is a developmental league focused on increasing young football players knowledge of the "passing game". The primary objective of our league is to promote a fun, safe, and competitive environment.
As the game of football continues to adapt and grow to a more spread style passing game it is important that we teach young players the concepts and ideas behind throwing, catching, route running, and pass defense. The Keystone Elite youth 7v7 league is the perfect opportunity for young athletes to develop these skills.
HIGHLIGHTS FROM 2017 CLICK HERE
SPRING 2018 YOUTH 7v7
---
WHAT: Youth 7v7 football league

WHERE: Pennbrook Middle School (North Wales PA)

WHEN: Spring 2018 Sundays Starting April 29th – Game times between 3PM-6PM

WHO: Current 6th / 7th / 8th graders

WHY: To develop young football players ability with regards to the pass game. To compete. To have fun

REGISTER:
INDIVIDUAL REGISTRATION
$95
Individuals will be placed on a team based on location and position. Please be sure to mention if there is a specific friend / athlete you want to play with .
TEAM REGISTRATION $850(15 Player Max)
Payment Options:
Check To "Keystone Sports Training"
Cash can be given at the Keystone Sportsplex facility
Contact for PayPal / Venmo
ADDITIONAL INFORMATION
Jerseys included! **
7 Game Regular Season – PLAYOFFS HELD ON ONE DAY
Highlight Videos will be made from each week! **
Think you have what it takes to be a coach? Contact us ! **
Click This Link For the 7v7 Rulebook youth-7v7-rules-pdf
SPONSOR A TEAM !
$300 Per Team (Yes, you can sponsor more than one team)
BENEFITS OF SPONSORSHIP:
***Business name / logo on jerseys!
***Company spotlight and shoutout with logo in highlight tapes.
***Company spotlight and shoutout with logo on Keystone Sports Training social media channels.
***Company spotlight and shoutout in weekly league email updates.
MORE INFO: Call Kevin at 215-313-2453 or email KeystoneSportsTraining@Gmail.com