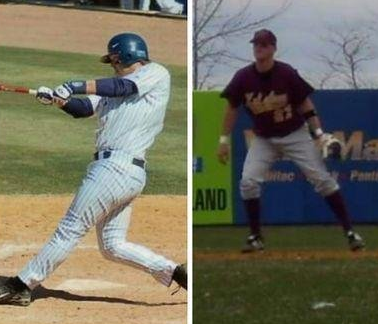 Hitting / Pitching Instructor
A lifelong resident of the North Penn area, baseball instructor Jason Mills is no stranger to the hard work and dedication required to excel on the diamond. Through his playing experiences at North Penn High School and George Mason University Jason was able to position himself as one of the most talented players in the country during the early 2000s. This record of success and talent did not go unnoticed in the eyes of scouts as he was drafted by the Baltimore Orioles in 2006.
Mills continues to play baseball with the Lansdale Tigers of the Perkiomen Valley Twilight League. He has been the runner up in MVP voting twice in the league, has amassed over 20 HRs over the last 6 years and continues to pitch.
Contact Jason To Setup Individual Or Team Training 
Jason is one of the rare finds in baseball that has a proven track record of outstanding success both hitting and pitching. Below is a list of just some of his accomplishments:
Drafted Major League Baseball 2006, signed 2007 Baltimore Orioles
2005 2nd Team Division I all CAA at George Mason
2007 Daktronics Division II North Atlantic Region Pitcher of the Year
2007 1st Team PSAC all conference
2007 Daktronics Division II 2nd Team All American
2007 Daktronics Division II North Atlantic Region Pitcher of the Year
2007 Daktronics Division II All North Atlantic 1st Team
2007 Rawlings All North Atlantic Region 2nd Team
2007 National Collegiate Baseball Writers Association All North Atlantic Region 2nd Team
2004 North Woods Collegiate Summer All-Star (0.00 ERA, 34 appearances, 16 saves)